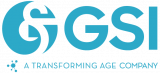 2015
In 2015 , GSI Research and Consulting joined the family of organizations. GSI provides market research, feasibility, marketing and sales expertise and management support as well as master planning and development services.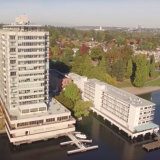 2017
In January of 2017, Transforming Age acquired eight month-to-month rental communities in the Minneapolis, Minnesota metropolitan area. In September, the organization welcomed Seattle-based Full Life Care as an affiliate, bringing home and community based services and nearly 3,000 clients to Transforming Age's network serving older adults. In October, Eastmont Towers, a CCRC in Lincoln, Nebraska also affiliated with Transforming Age. In December, Vashon Community Care, a not-for-profit assisted living and skilled nursing community located on Puget Sound's Vashon Island, affiliated with Transforming Age.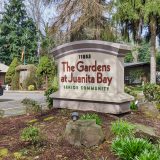 2018
In 2018 Transforming Age welcomed their latest affiliate, The Gardens at Juanita Bay, an assisted living community located adjacent to a Lake Washington waterfront park.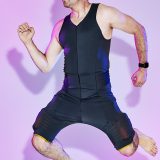 2019
In 2019, Transforming Age announced a partnership with Seismic, an apparel company making clothes fused with discreet robotic muscles to create Powered Clothing™. Together they opened Seismic's first-ever brick-and-mortar boutique studio at Skyline.
2019
Transforming Age welcomes Downtown Action to Save Housing (DASH), adding 13 affordable housing and workforce housing communities to the Transforming Age network. The affiliation also brings an addition 1600 residents.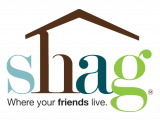 2021
In 2021, Transforming Age and SHAG (Sustainable Housing for Ageless Generations) announced their affiliation in a strategic move to further their shared goal of helping older adults sustain housing, essential services and social connection.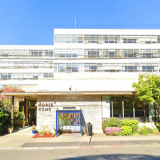 2021
Norse Home joins Transforming Age. Norse Home, which overlooks the Puget Sound in the Ballard neighborhood of Seattle, has roots dating back to 1957 when it opened to care for the aging Norwegian community. Today the community is home to 88 residents from all backgrounds.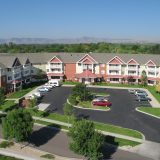 2022
Transforming Age opens a second headquarters in Omaha, Nebraska and expands capabilities as a third-party management company, adding ten managed communities to the network.