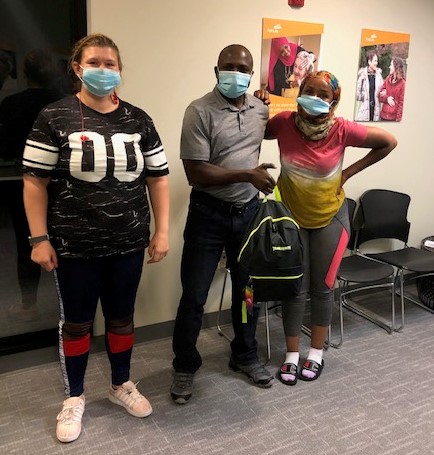 July 31, 2020
Backpacks recognize Home Care Aides' dedication.
Full Life Home Care staff have come up with a new way to show their appreciation to Home Care Aides who are still in the field, delivering services to those in need.
Thank You Back-Packs stuffed with special treats and personalized cards of thanks are being given to Aides who have repeatedly gone the extra mile in recent months to serve clients. Recently, HCA Amina Odawa received a bag from her supervisor, Sanjally Bojang.
"Amina has gone above and beyond several times to help out clients and make them very happy," Sanjally said. "They have called me to give her compliments. The client she works with had so many good stories about her."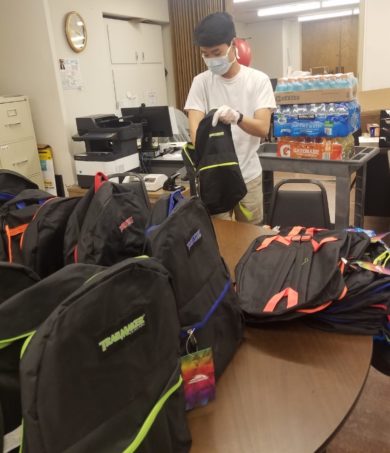 The dedication of Home Care Aides is especially appreciated as we meet challenges posed by the COVID-19 pandemic. Many of us are observing stay-at-home directives. But Home Care Aides are considered essential workers whose duties demand they venture out.
Full Life administrative staff have been working hard since March keep all our Aides sufficiently supplied with Personal Protective Equipment like masks and gloves. But these Thank You Back-Packs are a special way to say "Good work!"
Over the next few weeks and months each HCA supervisor will identify three or four Aides who have performed extraordinarily and personally give them their special Thank You pack.