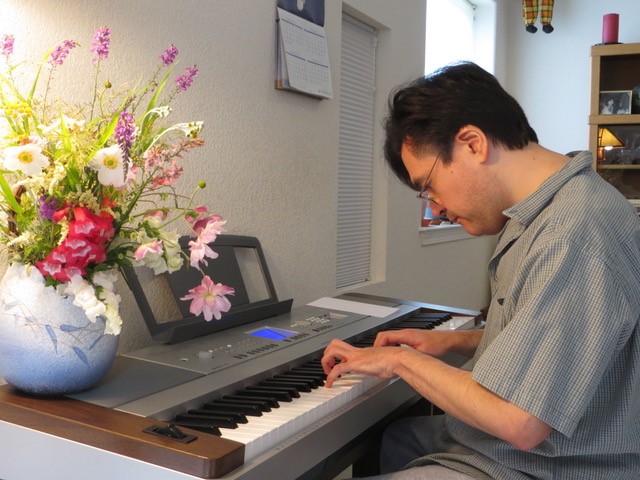 July 31, 2020
When he's at the keyboard, the virtuoso in Allan emerges.
Every Wednesday at precisely 2 o'clock sharp, Allan Deignan gives a piano performance for an audience of one.
"I set my alarm to remind me to call," said Full Life case worker Emily Roberts. "Allan says hello and then starts playing."
Chopin, Bach and other classical melodies waft through her phone as Allan plays his specially selected repertoire of four or five tunes.
"It's great," Emily says of the weekly concerts. "I was shocked the first time I heard him play. The precision and talent he has. It's amazing!"
Allan is a client with Full Life's Adult Day Health Center in Everett. He and Emily haven't seen each other since the COVID-19 pandemic forced the closure of the centers in early March. As with almost all the clients, Emily has been making regular check-in phone calls to Allen since then.
Allan has a form of autism. He lives with his mother on Camano Island. How they came to live there and his involvement with music is an amazing story about a special relationship that spans nearly four decades and an ocean.
Allan grew up on Yokota Air Base, near Tokyo, with his American father, a civilian employee, and Japanese mother. That's where he first met his music teacher, Mary Kay Branch. He was 10 and a student in her guitar class. Two years later he took up clarinet.
"I taught junior high music," Mary Kay said. "Allan played clarinet in my band four years. Of course, he wasn't very communicative. I always protected him in class and tried to make him fit in as best I could.
"But what was great was with the music, he always nailed it. Students were amazed how perfectly he played. Fingering and tonguing. Those are difficult techniques to learn, but he had it down."
Mary Kay's husband and Allan's father became friends while overseas. Then the Branches moved back stateside and settled on Camano. When Allan's father retired, the Branches suggested they also come live on the island, and Mary Kay kept visiting with Allan.
"In fact, I was the one who found Full Life Care for him," she said. "I wanted to find something for him to get him out of the house and be around other people and have something for him to do. He liked it."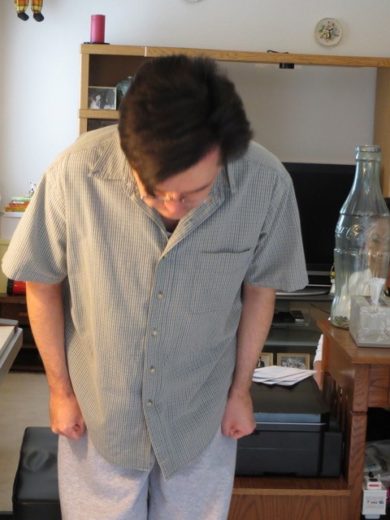 While he dropped the clarinet long ago, Allan's love for music continued. He has a collection of classical music that he plays all the time.
Then, about six years ago, he said he wanted to learn to play piano.
"It was his idea, and that was unusual because he usually doesn't initiate new things," Mary Kay said.
She went with him to buy an electric piano and the lessons began.
"Thing that astonished me was he remembered rhythm. He remembered all the Italian terms," she said. "It was all still there."
And when she thought he was ready, he held his first recital in September 2014 for an audience of Mary Kay, her husband and his mother.
"He's a fascinating student to teach," Mary Kay said. "And I think it's expanding his world a little bit."
With pandemic health restrictions in place now, Mary Kay teaches Allan over the phone, listening and talking him through finger positions and technique. He gets up early every morning to practice.
And in late May he decided to begin his weekly recitals for Emily. Every Wednesday, at precisely 2 o'clock sharp.
"I'm really lucky that I'm part of his routine," Emily said. "He still has a piece of Full Life Care to look forward to. He'll play about four or five songs, then say, 'I'll talk to you next Wednesday.'"
(Photos courtesy of Mary Kay Branch)