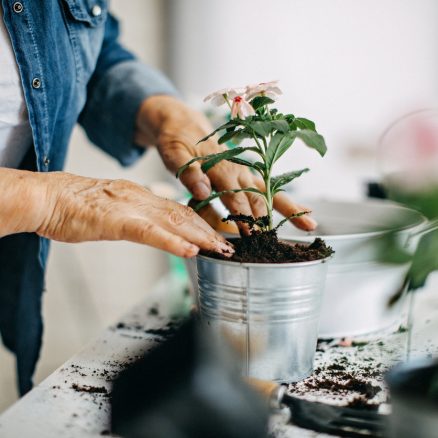 Ways to Give
Help us make a difference in the lives of others.
There are many reasons and many ways to make a difference with a gift to the Transforming Age Foundation.
Donate online:
Making a gift online is fast, easy, and secure. Click here to make a gift using your credit or debit card.
Gifts of Gratitude for employees: Is there a team member who brightens your days, or makes a difference for a loved one? Celebrate that special person by making a gift of gratitude. How does it work? Make a gift of any amount to the Transforming Age Foundation in honor of that special staff member. They will receive a pin to wear as a symbol of gratitude, a certificate, and a recognition ceremony. Recognize a team member today.
Give a gift in honor or in memory: A gift made ​"in honor" or ​"in memory" is a unique way to celebrate someone special. You can make a tribute gift recognizing someone special, or to celebrate a special occasion. Transforming Age Foundation will send a personalized card to the honoree or the honoree's family to notify them of your generous donation. After selecting your gift amount on the donation form, you can choose whether your gift is ​"in honor" or ​"in memory," and enter the honoree's name, email, or address. Click here to honor a loved one.
Write a check: Make your check payable to Transforming Age Foundation and mail to: 1980 112th Ave NE, Suite 210, Bellevue, WA, 98004
IRA charitable rollover: If you are 70½ or older you may be interested in a way to lower the taxable income on the amount you must withdraw from your traditional IRA each year. Click here to learn more.
Leave a Legacy: Planned giving opportunities offer creative, flexible ways for you to support Transforming Age Foundation – now and into the future. Click here to learn more.
Become a monthly donor: Spread your donation across the year! Set up a recurring monthly donation online.
Transfer stock
You must ask your broker to transfer stock using the instructions below. Please inform us of your intention to transfer a gift of securities, including the name of the stock being transferred, as well as the number of shares. You may email this information or questions about the process to gifts@transformingage.org or, fax to: 425-559-6302 (secure fax line).
Bank of America
DTC # 0955
Account Name: PRCNW Foundation Gift Account
Account Number: 011000029925
Tax ID # – EIN: 91-1586491
Donor Information – Your name, address, phone number and email address
Description of stock – Company name and number of shares
This gift is securities for – Name of fund/purpose of gift, e.g. Employee Educational Scholarship Fund at Fred Lind Manor or Resident Financial Assistance Fund at Parkshore
Your written acknowledgement will state the date stock was received and a description of the stock gift including number of shares donated. The IRS allows a deduction of the average high and low value of the stock on the date the Foundation receives it. Please consult your advisor to determine the value of your charitable donation.