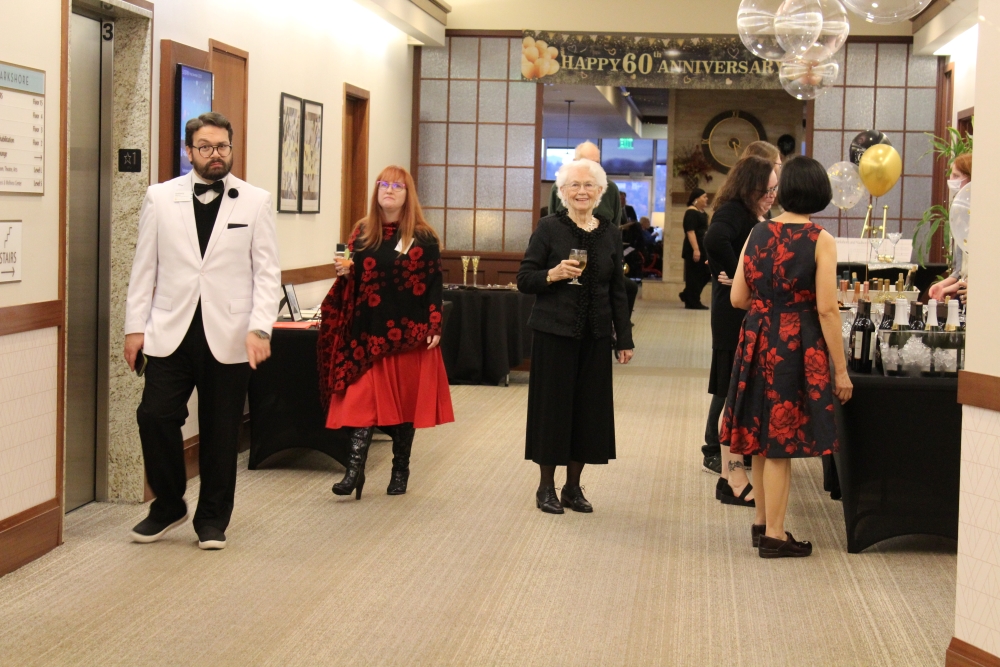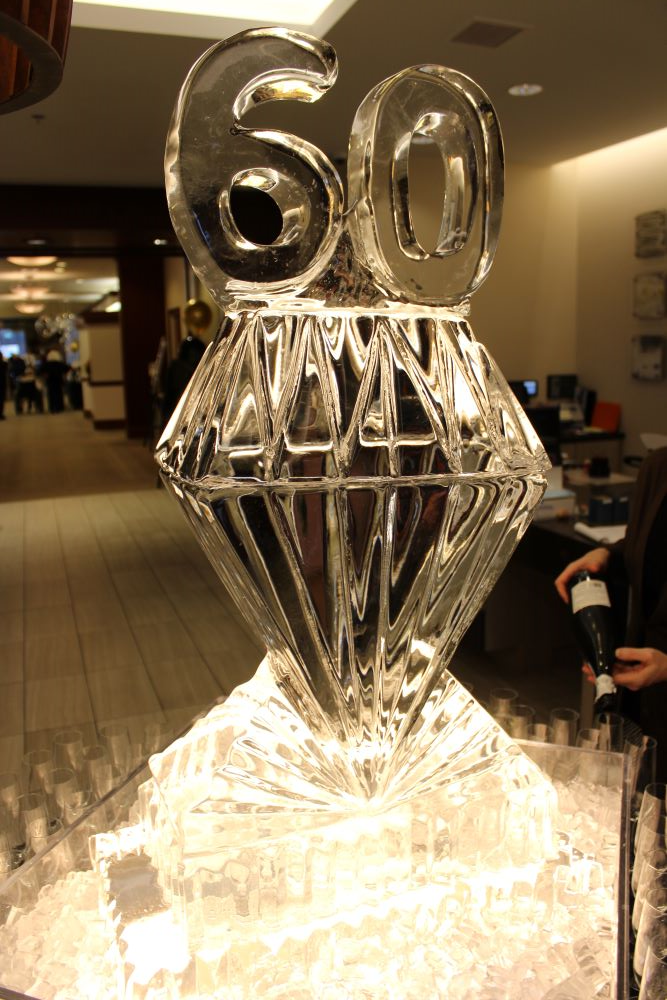 November 1st marked the 60th Anniversary of Parkshore. Two days later, residents, families, neighbors, and more gathered to celebrate the past, present and future of our unique community. Music filled the air while guests enjoyed progressive meal stations as they moved from "the past" in the front lobby all the way into "the future" where robots help serve delicious bites in the dining room against a backdrop of gorgeous views.
While many things have changed over the course of six decades—namely apartment sizes, upgrades and building renovations—the progressive vision that Parkshore was founded on and its beautiful Lake Washington views carry on.
Early History
Opening in 1963 as a non-profit under the Presbyterian Retirement Communities, Park Shore (originally two words) would be one of the largest communities in Seattle designed for "people seeking permanent accommodations in a comfortable, secure and reasonably priced apartment residence," said Rev. Dr. Garth A. Steele in the Seattle Times in November of 1963.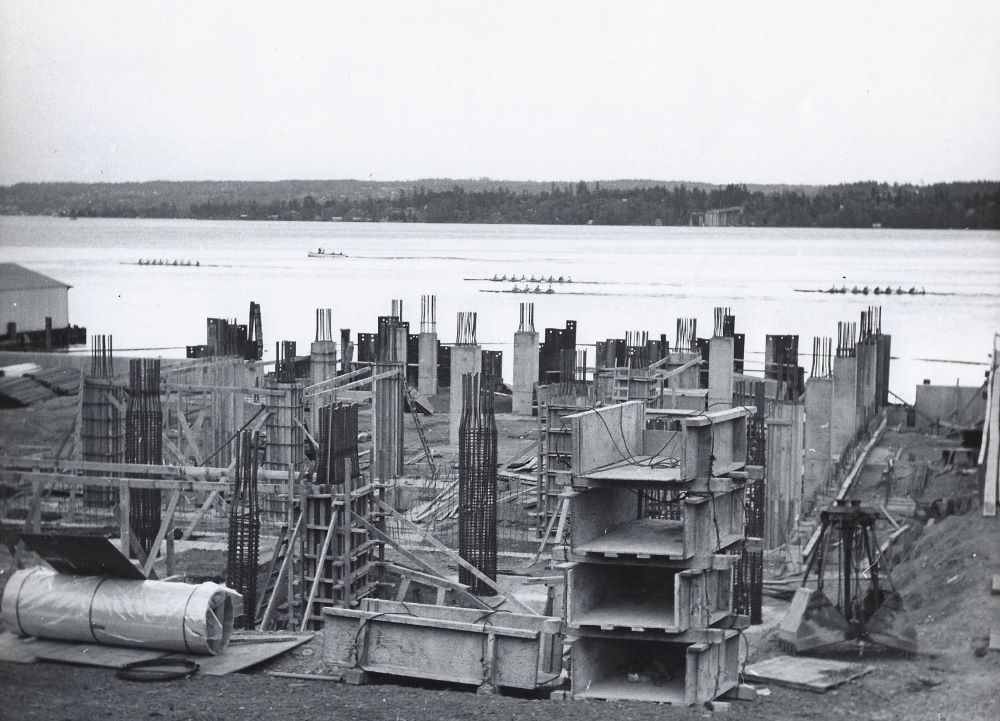 Similar to dormitory-style living, each floor would have its own private dining room and kitchen with three meals a day, maid service, laundry, nursing and infirmary care, if needed. This new model of retirement living caught on so quickly that over 200 new residents moved into Park Shore within the first month of opening.
Before Park Shore, nursing homes were the only option for seniors besides aging at home or living with extended family. But the original founders were progressive in that their vision was to offer living options from complete independence all the way through fulltime medical care, what we now refer to as a "continuum of care." Moving into one location and not having to relocate as needs change was a brand new idea at the time.
This forward thinking spanned from the living concept to the building itself. Known for tall towers which took advantage of amazing views, Park Shore's architectural firm, John Graham & Company, also designed the Space Needle bringing a futuristic aspect to many of their projects in the early 60s. Afterall, Park Shore was founded in the days of the Jetsons and we now have robots working the dining room.
Long-time Parkshore Team Members Celebrate Decades of Service
One great example of long-term Parkshore employees is Martha Wasava in dining service. Martha has worked for Parkshore since October of 1978! In her 45 year tenure she has been a hostess, worked in banquets and is now a server. She loves her job and the "lovely residents" she serves. "The residents are very kind to me. They call me smiley happy girl and if I'm ever gone for a few days, they always ask about me to make sure I'm OK. I have been here half my life, and hope to make it 50 years,"she laughs.
Parkshore's Activities Coordinator for Skilled Nursing, Rolanna Sudduth, just celebrated her 27th anniversary. She also attributes her longevity to the residents. "I enjoy being able to help residents—there is a lot of laughter, and we've built strong relationships."
Flor Craig, Director of Wellness and RN is not far behind, working at Parkshore for 25 years now. "I started as an LPN, then went to school while working and got an RN degree, and then I became the Director of Wellness. My co-workers are wonderful, our teamwork is great, and our residents truly appreciate the care we are providing." Flor says her ultimate goal is to gain the trust of the residents and their families. "When that trust happens and they know you care about them, it is priceless. When you know you care about them and they care about you—how could you ever leave that?" Flor gives her best and brings positive vibes to work every day. Her attitude is contagious.
Chad Vaughn is a 24-year Parkshore employee as well. Starting in the kitchen, he is now the Facilities Manager. "I've stayed at Parkshore because I enjoy serving our residents each day," he says.
All in all the past 60 years at Parkshore have seen changes to the structure, both the building itself and the model of retirement living. But the idyllic views of a well-designed building cantilevered over the Lake continue to captivate, and the progressive vision has propelled this community forward decade after decade, keeping it full of life and vibrancy. And now…robots!