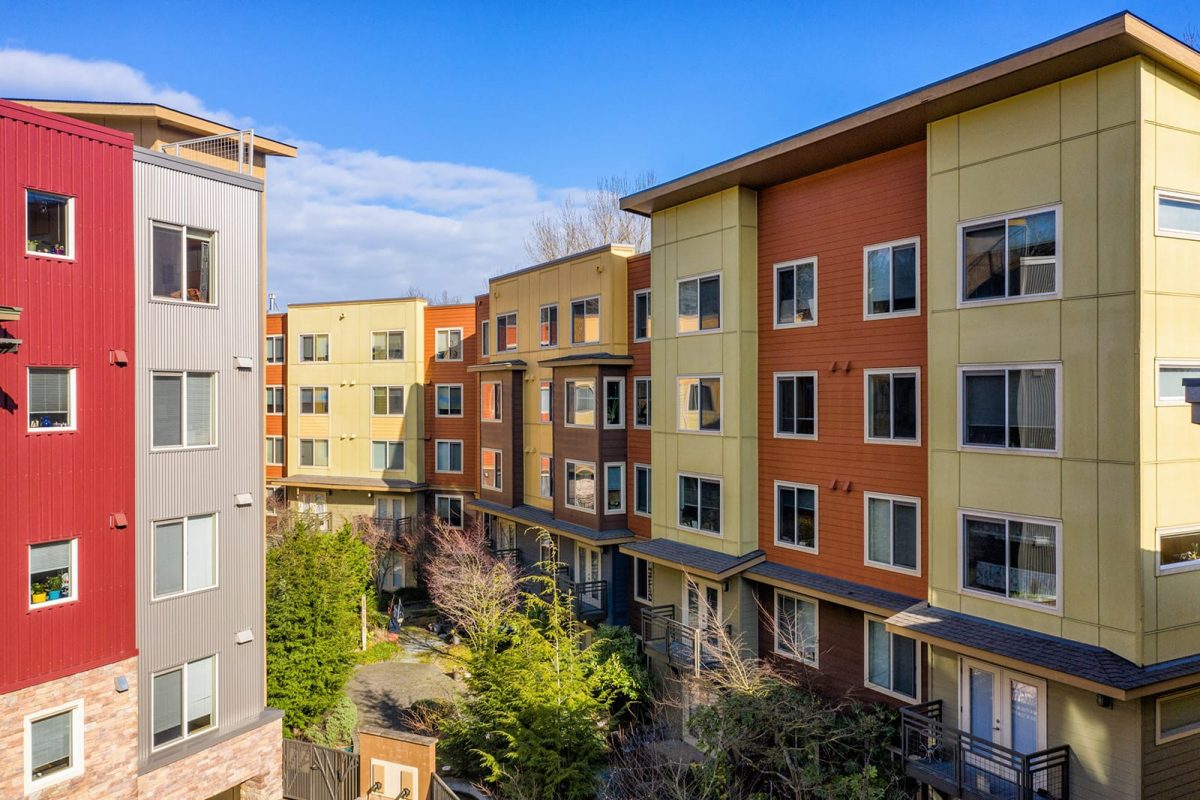 By Tim Mullaney | Senior Housing News | February 23, 2021

Transforming Age and Sustainable Housing for Ageless Generations (SHAG) are affiliating and intend to leverage their combined resources to expand further into middle-market senior housing and pursue other strategic objectives.
Both organizations are based near Seattle, and the combination with SHAG makes Transforming Age the eighth-largest nonprofit senior living provider in the United States, serving more than 14,000 people across its various service lines, including more than 50 senior housing communities across the continuum of care, according to Tuesday's announcement of the affiliation.
Transforming Age and SHAG will maintain their current brands but will be governed by a single board going forward.
The organizations are already in the process of integrating, and the affiliation will bring operational efficiencies, new options for accessing capital and a platform for potential expansion beyond the Pacific Northwest, leaders with SHAG and Transforming Age told Senior Housing News.
Complementary strengths
The SHAG affiliation marks another milestone in the reinvention of Transforming Age. Previously known as Presbyterian Retirement Communities Northwest (PRCN), the organization tapped Torsten Hirche as CEO in 2014 and embarked on an ambitious strategic plan.
During Hirche's tenure, the organization has rebranded; embarked on building projects including the construction of a $150 million highrise; invested in innovative technologies such as clothing with robotic components; and expanded into the Midwest with the acquisition of properties in the Twin Cities of Minnesota.
Transforming Age also struck affiliations with Seattle-area organizations such as affordable housing provider Downtown Action to Save Housing (DASH) and adult day and home care provider Full Life Care.
SHAG Executive Director Jay Woolford kept an eye on Transforming Age's activity, and about two years ago approached Hirche to discuss a possible affiliation.
"One of the things that has always been important to me and to SHAG is the way that we saw our growth, which was creating strong networks," Woolford told SHN. "I'm a firm believer in the idea of networked nonprofits, where you look to really build on your core strengths and then partner with others that have core strengths that you need, as opposed to trying to build everything internally."
SHAG's core strength lies in its "independent living light" model of affordable senior housing. The provider is known for creating communities — often with several hundred units — utilizing low-income housing tax credits (LIHTC), and operating them with a strong network of community partners to create a service-enriched environment that supports a vibrant lifestyle. Its portfolio numbers 26 properties, all in the Seattle/Puget Sound area.
To Hirche, affiliation was a way to increase Transforming Age's affordable housing presence, while his organization also could bring to bear its resources to further enrich SHAG's platform. Perhaps most importantly, the cultures of the two organizations "fit like hand in glove," including shared ambitions to make "big and bold moves" to address pressing societal challenges related to the aging population, Hirche told SHN.
Despite the potential benefits, Woolford had to convince SHAG's board that affiliation was wise, given that the nonprofit was in a good financial position as a standalone entity. And the Covid-19 pandemic added complications on a logistical level, preventing in-person meetings.
"I started doing in-depth presentations just as Covid hit, and then everything was done on Zoom calls, a lot of Zoom calls — I'll tell you this, it certainly forced me to be very concise in terms of my presentations," Woolford joked.
Currently, SHAG and Transforming Age are putting in place the "vertical components" of the affiliation, such as creating the shared financial backbone, integrating technology and deploying resources across the platform. The organizations do not have significant overlap in terms of manpower, so there has not been much pain in terms of addressing duplicative roles.
"I've gone through mergers before, and they can be painful," Woolford said. "This has been almost seamless."
Hirche gives Woolford's leadership a lot of credit for getting the affiliation done in the midst of a pandemic, and so smoothly.
"Jay is an industry icon, and not just do SHAG and Transforming Age have a lot to thank him for, but the industry, too — there's a lot of pioneering that happens in the field of affordable housing," Hirche said.
Big and bold
As for the "big and bold moves" that Hirche and Woolford want to make, one is creating a scalable middle-market senior housing product.
Hirche and Woolford intend to collaborate on new operating models and pursue financing schemes outside of SHAG's traditional reliance on LIHTCs, which can be hard to secure and also serve a relatively narrow band of the market. There is a vast cohort of aging baby boomers who do not qualify for subsidized housing but cannot afford private-pay senior living at today's market rates.
"We want to be able to begin to look at ways that we can really focus on taking models that we've developed and be able to deploy them into that sector of the market that I believe is most needy, because they're the ones in that donut hole," Woolford said.
While they said it's too early to speak specifically about potential financing mechanisms or operating approaches, Woolford and Hirche are looking at options such as developing in opportunity zones, and at how to harness technology and the community network approach to drive efficiencies and reduce costs.
The ability to scale a middle-market model outside the Pacific Northwest is also a key goal, and one that Transforming Age's foothold in the Midwest could help accomplish.
Beyond creating a middle-market product, Hirche and Woolford share a vision of creating integrated systems to improve the experience of aging by meeting evolving consumer expectations related to health, wellness and lifestyle.
To achieve that goal, Transforming Age is organized under the five "spheres" of housing, community services, technology, philanthropy and business services.
Hirche points to the progress that Transforming Age has already made across these spheres, which has resulted not only in a senior housing portfolio spanning the continuum of care and different price points, but increased access to community-based services and moves to address older adults' other challenges, such as the daunting process of choosing a senior living community.
For example, Transforming Age recently launched the Vinesta.com website, to provide greater transparency around pricing than other senior housing referral sites offer.
In short, Hirche and Woolford believe that the future demands larger-scale, technology-forward senior housing and care organizations with diverse but coordinated service lines, and their affiliation is an effort to create just such an entity.
"That's absolutely where we believe the world has to move … providing continuing population health management for older adults at large scale," Hirche said. "We are building it, and we'll continue to build that out, including new business categories, new business models, and new innovative ways of serving people."