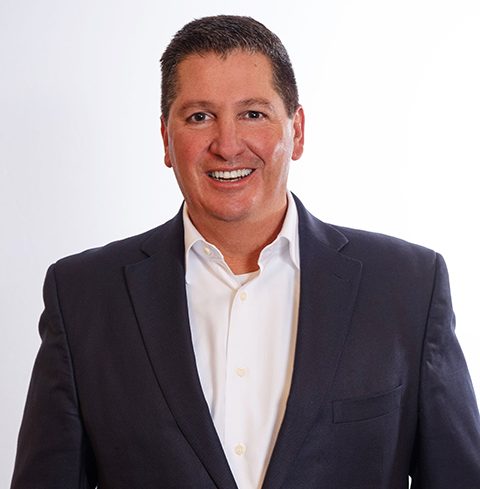 MacBeth brings 23 years of senior living experience
BELLEVUE, Wash. – May 7, 2021 – Today, GSI, the business services affiliate of Transforming Age announces that Ted MacBeth is joining the organization and will serve as Vice President of Real Estate Development. MacBeth brings more than 23 years of senior living leadership experience and joins the Transforming Age network after twelve years with LCS in Des Moines, IA. During his tenure at LCS MacBeth held the role of Vice President Development with direct oversight of 20 projects comprised of new Life Plan development, re-development, and rental products with $2.0 Billion project value.
MacBeth will be responsible for the growth of GSI development opportunities. MacBeth provides direction and oversight of the development process, including managing the development planning process, projects, and repositioning efforts. His addition to the GSI team is strengthening the organization's capacity to provide client-centered, fully integrated master planning, new development and marketing services for senior housing clients nationwide to enable providers to successfully plan, finance and execute projects.
"Ted brings profound expertise to our growing organization," said Torsten Hirche, CEO of Transforming Age. "His extensive track record in development and project management has helped countless senior living organizations build sustainable futures. We are excited for the advancements Ted will bring to the Transforming Age network and the clients we serve."
MacBeth says "I have been very impressed with Transforming Age vision for growth through the affiliation strategy and expanding the affordable and middle market product offering. I am so excited to be returning to my non-profit roots and be part of a mission-minded team that is dedicated to making an impact in the lives of older adults."
##
Transforming Age is a nationally recognized leader in nonprofit senior living and care dedicated to creating unlimited possibilities to enhance the lives of older adults by integrating housing, community services, technology, philanthropy and partnerships. The organization provides housing and services to over 14,000 people nationally including affordable and workforce housing, independent living, assisted living & memory care and continuing care retirement communities. Its HCBS affiliates provide social and community services including home care, adult day health and social & health care coordination to thousands of older adults. Transforming Age affiliated foundations provide philanthropic programs aimed at supporting those in need of financial assistance, the creation or enhancement of programs and services. Transforming Age also provides business service solutions to industry partners including management, development, and consulting services. The organization's technology initiatives aim to improve the lives of older adults and those who serve them at scale.