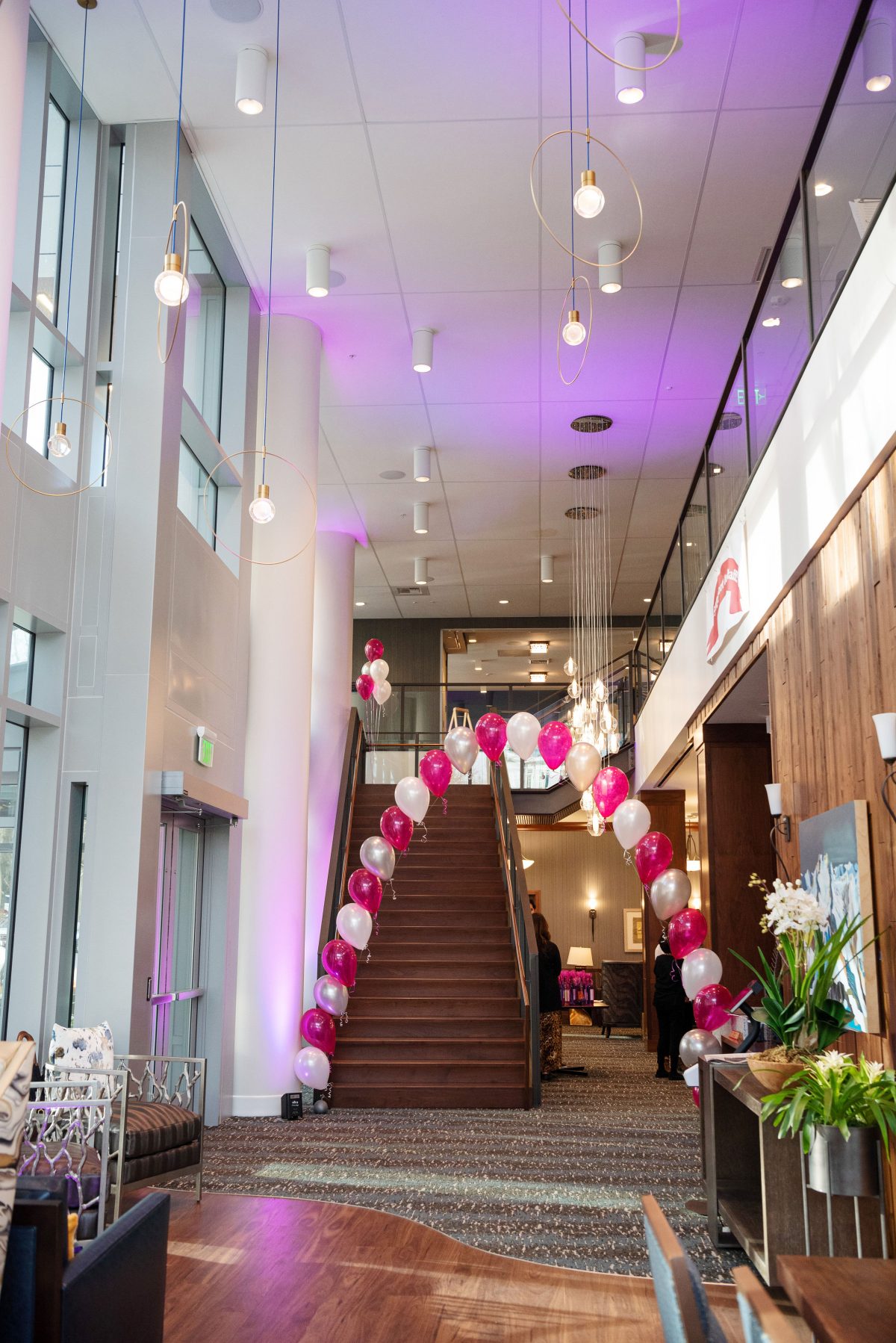 New Senior Living Tower Includes 77 Apartment Homes and Robust Arts and Culture Amenities
SEATTLE (Nov. 10, 2021) – Transforming Age, a nonprofit senior living organization, today celebrated the official opening of Olympic Tower, a senior living community for those 62 and older, with a live performance by members of the Seattle Opera with piano accompaniment. The 21-story Olympic Tower is an expansion of Transforming Age's existing Skyline campus in the First Hill neighborhood in Seattle and includes 77 one- and two-bedroom homes as well as penthouse apartments with high-end, modern interior design and luxury furnishings.
The new tower features a rich array of amenities including a 240-seat performing arts center, a full-service spa, a bar and café, and the Skylounge club room with panoramic views of Puget Sound and the Olympic Mountains.
"The Olympic Tower was built for active, independent older adults who want easy access to the city's most vibrant arts and culture amenities in a spectacular setting," said Ryan Miller, Executive Director at Skyline. "Not only are Olympic Tower residents within blocks of Seattle's premier performance halls and art museums, but they'll be able to enjoy performing arts from the community's in-house theater and attend speaking events with storytellers, writers and thought leaders."
The performing arts center includes state-of-the-art sound, lighting and acoustics, a full stage and green room. Transforming Age will host live performances with existing partners such as the Seattle Opera and new, yet-to-be-announced community partners. Residents from both properties will be invited to attend events at the new theater.
Designed by local architecture firm Ankrom Moisan and built by PCL Construction, the Olympic Tower is currently 50 percent sold and residents have already begun moving in. More people in the Seattle area are aging into retirement, leading to a significant demand from seniors who want to age within a connected, active community. The Olympic Tower is Seattle's only continuing care retirement community (CCRC). As a CCRC, all residents of the Skyline campus will be able to age within their community, using the current health center, with the ability to access memory support, skilled nursing or assisted living care if needed.
Transforming Age is a national leader in nonprofit senior living and care providing housing for more than 3,500 people in Washington, Minnesota and Nebraska in communities ranging from affordable and age-restricted housing to independent living, assisted living, memory care and CCRCs. The organization also provides social and community services to 4,000 seniors through Full Life Care, an affiliate organization that serves more than 7,500 people around the United States.
For more information about the Olympic Tower visit SkylineSeattle.org/Olympic-Tower
###
Transforming Age is a nationally recognized leader in nonprofit senior living and care dedicated to creating unlimited possibilities to enhance the lives of older adults by integrating housing, community services, technology, philanthropy and partnerships. The organization provides housing and services to over 14,000 people nationally including affordable and workforce housing, independent living, assisted living & memory care and continuing care retirement communities. Its HCBS affiliates provide social and community services including home care, adult day health and social & health care coordination to thousands of older adults. Transforming Age affiliated foundations provide philanthropic programs aimed at supporting those in need of financial assistance, the creation or enhancement of programs and services. Transforming Age also provides business service solutions to industry partners including management, development, and consulting services. The organization's technology initiatives aim to improve the lives of older adults and those who serve them at scale.