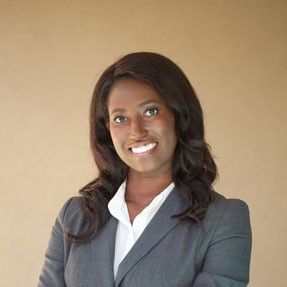 Ashlee brings 14 years of legal, senior living and healthcare experience
BELLEVUE, Wash. – December 16, 2021 – Today, Transforming Age announces that Ashlee Gray is joining the organization and will serve as General Counsel. Ashlee brings more than 14 years of legal, senior living, and healthcare experience including working with Kindred Healthcare and Ensign Services, Inc. In her previous capacity of Associate General Counsel at Ensign she oversaw risk management, regulatory, litigation management, and legal support to nursing, assisted living, CCRC, and independent living facilities.
At Kindred Healthcare, she handled contract disputes, assisted with complex government investigations, and was responsible for managing and directing litigation including hiring and supervising outside defense counsel as well as assessing the value of complex, high exposure, professional and general liability matters, and litigation cases.
Ashlee obtained a Certificate in Diversity and Inclusion from Cornell University in 2020. She holds a Doctorate of Jurisprudence from Vanderbilt University Law School as well as a Bachelor of Science in Biological Anthropology and Anatomy and a Bachelor of Arts in Sociology from Duke University. She is licensed in Washington State, the District of Columbia, and the U.S. Virgin Islands (inactive). She also is a former Certified Nursing Assistant.
"Ashlee is an excellent addition to the Transforming Age team and she will play an instrumental role in furthering our mission, our growth and our excellence as an organization," says Torsten Hirche, President & CEO of Transforming Age.
Ashlee Says, "I chose to join Transforming Age because of the organization's mission, values, people, and culture. It is not often that so many aspects of an organization align. The focus on affordable housing is very important to me. The organization's history and vision for the future on transforming the lives of older adults is bold and beautiful. The work this organization has done and will do in the future is unprecedented, and I wanted to be a part of it."
Ashlee enjoys spending time with her children, practicing yoga, and traveling.
##
Transforming Age is a nationally recognized leader in nonprofit senior living and care dedicated to creating unlimited possibilities to enhance the lives of older adults by integrating housing, community services, technology, philanthropy and partnerships. The organization provides housing and services to over 14,000 people nationally including affordable and workforce housing, independent living, assisted living & memory care and continuing care retirement communities. Its HCBS affiliates provide social and community services including home care, adult day health and social & health care coordination to thousands of older adults. Transforming Age affiliated foundations provide philanthropic programs aimed at supporting those in need of financial assistance, the creation or enhancement of programs and services. Transforming Age also provides business service solutions to industry partners including management, development, and consulting services. The organization's technology initiatives aim to improve the lives of older adults and those who serve them at scale.